BRANDTOUR,

Presenting you with a luxurious travel.
Recruitment
We're looking for Brandtour crew with shining personality.
Brandtour does not look for people who shine on outside; we look for those with shining personalities. Brandtour is always open towards you.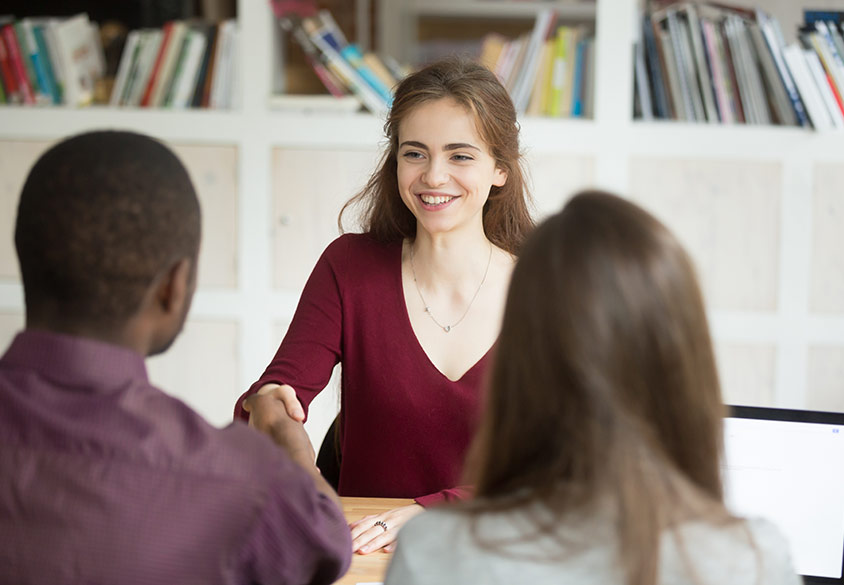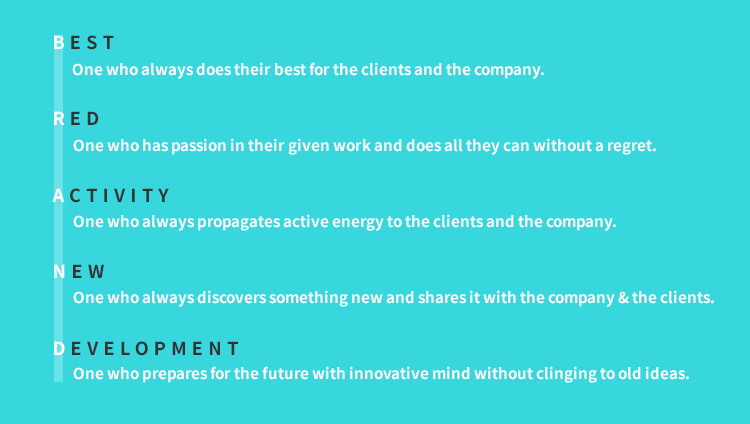 Hiring Process
Hiring in Brandtour is done through an open competition (newcomer/experienced), and the recruitment notices can be found in the Recruitment page,
Applying Process
Recruiting is done through open competition; you can apply on-line,
Fields
Field of work is the most important aspect in examination. Please make sure you apply after checking applicant qualification details and position.
Welfare
Highest level performance bonus in the industry.
Performance bonus and additional reward (gift card) to best performer in meeting profit goals.
Free lunch.
Take your annual leaves without being nervous.
Long service break: Employees in service for three years or more get a day of break for every two years after a year.
Healing day: Employees in service for more than a year can leave work after morning shift on every first day of odd numbered months for a recharge.
Overtime pay and dinner provided when working overtime.
Aiming for the best office environment in the industry (high-end computers, dual monitors, wireless keyboard/mouse, wider desk/chair than other travel agencies).
Company dinners without pressure (dining location, for example family restaurant, is decided upon employees' opinions).
Free snacks provided (including drinks, refreshments).
Birthday congratulations (with a small gift).
Cash gift support in family occasions: Brandtour supports you in life's happy and sorrowful moments alike.
Year-end party: Partying in a hotel buffet or a restaurant.
We support your self-improvement! Self-improvement cost and book purchases supported.
Seminar: Promoting development in employees with various regular seminars including work-related ones.
We need Brandtour crew with shining personality
Job Opening Click!
Recruitment question email : admin@brandtour.co.kr